Precision processes are important when producing fabricated tube assemblies, especially when it comes to the fabrication or attachment of hydraulic connections. We attach or form connections compliant with SAEInternational and ISO standards and have multi-levels of quality testing to better ensure the integrity of each hydraulic connection.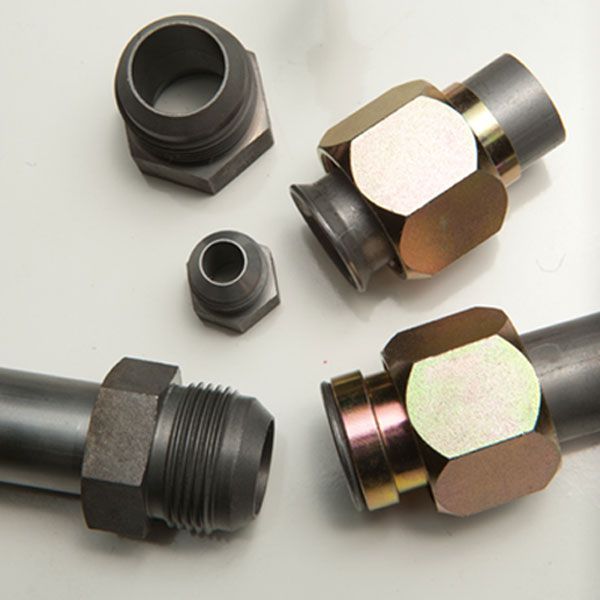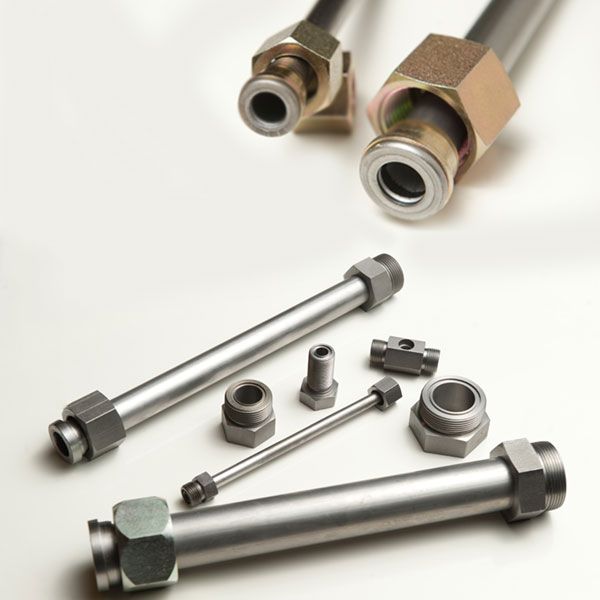 Standard connection types for most hydraulic tube assemblies:
SAE J514 – Hydraulic Tube Fittings
SAE J518 – Hydraulic Flanged Tube, Four-Bolt split flange type
SAE J533 – Flares for Tubing
SAE J1231 – Formed Tube Ends for Hose Connections and Hose Fittings
SAE J1453 – O-Ring Face Seal Connectors
SAE J1453-1 Formed Tube Connection
Custom connections, such as special radius ends or non-standard hose beads are also available per customer design.